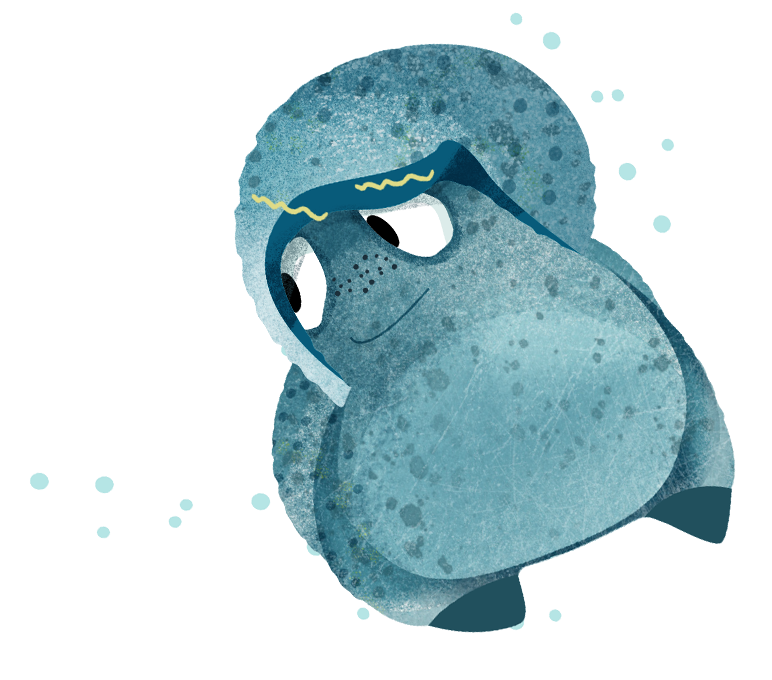 Welcome to the deep sea. Down here in the deep is where Nina Floaty &
Berry Ground live, two foraminifera that will teach children and the general public about the little-known world of foraminifera and other deep-sea marine organisms.
Foraminifera are a single-cell life form of the deep sea and are difficult to see with the naked eye. They react very sensitively to physical and chemical environmental changes and are therefore ideal indicators for scientists to reconstruct the climate history of our Earth. If you want to know more about these incredible little creatures click the button below. 
If you are a teacher looking for some learning activities games for your class or you are just curious and want to know more, you can browse our page with general information on foraminifera and an additional page with inspiration and materials for teaching.  
We are a team of scientists, artists and authors working together to create books, activity games, songs and more so that kids can discover the extraordinary world of the deep sea in a playful and inspiring way. 
Explore the project and feel free to send us any questions you might have 😉

Come Sing with us 
Sing with us our `Foraminifera-Boogie` and send us your video. Read more about it here
Books and more 
Stay tuned for
our upcoming shop!!

Who are Nina & Berry?

Nina Floaty & Berry Ground  are the mascots of the children's education program of AKMA and Ocean Senses.
Both have personalities which are based on what we know about foraminifera today thanks to micropaleontology
Berry Ground is based on the foraminifera species Melonis barleeanus, which is a benthic species that can not float and just lives in or on the seafloor.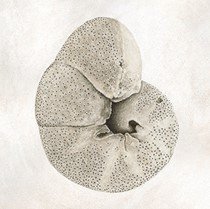 Nina Floaty is based on the foaminifera species Neogloboquadrina pachyderma, which is a planktonic  foraminifera that floats in the ocean.